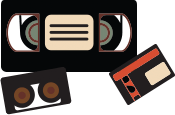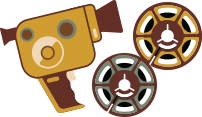 ---
For over a decade I have been dedicated to helping my Fairfield CT neighbors. Vintage Images provides transfer services of family videos, home movie films, photos, slides, records and cassettes.
I specialize in transfer services for your media in a private setting. Your old, outdated media will be safely converted to new digital formats for easier viewing and listening.

Personal, thoughtful transfer services.
Our clients choose Vintage Images because they . . .
want to meet face-to-face with the person who will be handling their media.
are hesitant to put their media in the mail or leave it at a big box store bin.
want to know their media is in a safe, local environment.
care about a having their media transferred thoughtfully in a private, non-commercial setting.
need us to do something very specific with their transferred or scanned media.
---
Transfer Service Testimonials
"As usual, what an outstanding job. I am so very thankful for your time and effort."
"I am VERY happy with the outcome so thank you again for doing a great job. Colors, clarity, detail, scratches etc, all so much better than expected."
"The film is so precious, and you handled it with such care! I loved sitting back and viewing our old family footage."
"The result was fantastic. I couldn't be happier. My kids can't stop watching it and I plan to use scenes from the video for future anniversary gifts. Todd worked with me each step of the way and his constant assurance soothed my concerns."
"Just wanted to say thanks again for putting together such a wonderful memory for our family and friends."
"Todd is a pleasure to work with, a consummate gentleman, and very, very talented."