Cassette Tape Audio Transfer
Formats we transfer
Standard Audio Cassette Tapes
Microcassette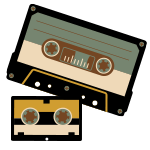 Standard Transfer
Straight transfer of tape recording
Up to 80 minutes to 1 CD
Up to 60 minutes: $50
Up to 80 minutes: $60
80 minutes or more to 2 CDs
(Side A = CD 1, Side B = CD 2)
90 minute cassette: $50
100 or 110 minute cassette: $60
Copies: $12 each CD

Individual-track Transfer
Each song or segment has an individual track marker
Up to 80 minutes to 1 CD
Up to 60 minutes: $50
Up to 80 minutes: $60
80 minutes or more to 2 CDs
(Side A = CD 1, Side B = CD 2)
90 minute cassette: $65
100 or 110 minute cassette: $70
Copies: $12 each CD

Record Audio Transfer
Formats we transfer
Vinyl LP Records
Vinyl 45 Records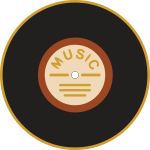 Standard Transfer
Side A = Track 1 and Side B = Track 2
Delivered on CD
LP/Basic Transfer: $40
45/Basic Transfer: $25

Individual-track Transfer
Each song or segment has an individual track marker
Delivered on CD
LP/Individual-track Transfer: $60

Delivered on hard drive (.wav files)
First 60 minutes: $50/hour (60 minute minimum)
Over 60 minutes: $15 per 15 minute increment

---
Audio Samples
---
Tax
All prices listed are before 6.35% CT state sales tax.
Additional Services
Rush deliveries can be accommodated at additional fee.
$45/hour sitting fee (in addition to service charge) for clients who want to work with us in studio.
$60/hour editing fee for editing of film footage.
---
How It Works
What you need to do:
You arrange your media in the order in which you want it transferred (chronological is most common).
Call to arrange a drop off time for your media at my studio.
You describe to me what you are looking to have done.
Think about what you want to title your project.
What happens in our studio:
Records are carefully cleaned with compressed air and transfer is done in real-time on recording studio quality hardware.
Audio cassette tape is not disturbed with cleaning agents or air, but are transferred in real-time with studio-grade hardware.
All work is performed on-site, locally.
All transferred data one-of-a-kind. We do not keep copies of your project.
What we'll deliver to you:
Straight (unedited) transfer of your audio. Editing optional.
Delivered on CD:
Your discs will be printed with the title of your choice (inkjet printed disc face) and put in a protective hard case.
Delivered on hard drive:
You provide the hard drive, we return it to you at the highest quality, edit-ready Mac (.aac) or Windows (.wav) or .mp3 or .mp4
---
Testimonials
"My family had a tradition of having a "musicale" every Christmas where each member of the family sang or played something. The recordings you digitized were from the Christmases of 1960 and 1961. They will mean a lot to my family and especially to my cousin, whose late father's voice is on them. These are truly…vintage sounds and audio family heirlooms."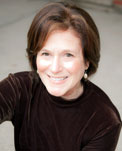 "Not only is Todd trustworthy, honest, diligent and professional, but he is attentive to detail and knowledgeable about new media. He takes great pride in his work and is an excellent communicator . . . I am delighted with the results on this project."