Slideshow Presentation
$250 for 60 Photos (5 minute presentation)
We scan and auto enhance your photos at 300 dpi
Each image is on screen for 5 seconds (12 per minute)
Presentation set to music
Up to 3 title screens can be added
Tax
All prices listed are before 6.35% CT state sales tax.
Additional Services
Rush deliveries can be accommodated at additional fee
$35/hour sitting fee (in addition to service charge) for clients who want to work with us in studio
---
---
How It Works
What you need to do:
You arrange your media in the order in which you want it scanned.
Call to arrange a drop off time for your media at my studio.
You describe to me what you are looking to have done.
Think about what you want to title your project and title screens.
What happens in our studio:
Photos carefully scanned, individually, using professional hardware
Each image is digitally auto-enhanced to remove imperfections and improve image quality at the time of scanning. Photos are not cleaned with cleaning agents or air.
Images are edited sequentially together, with transitions, and set to music
All work is performed on-site, locally.
All transferred data one-of-a-kind. We do not keep copies of your project.
What we'll deliver to you:
Delivered on CD:
Your discs will be printed with the title of your choice (inkjet printed disc face) and put in a protective hard case.
Delivered on hard drive:
If you provided external hard drive or solid-state media (SD, USB, CF), project can be returned to you as edit-ready Mac (.mov) or Windows (.avi or .mp4) files.

---
What you need to know about music
Popular music is not available to be licensed and is illegal to be used in a public setting (such as online).
If you wish to use popular music, your presentation must be viewed in a private, non-commercial setting.
When I provide music
Royalty-free music is included. For more customization a catalog of fee-based licensed music is available to include in your presentation at a cost per song of $35 – $50
If you provide music
High-fidelity (bitrate of 320 kbps preferred) audio in format .m4a, .wav, or .mp3 on CD or email.

---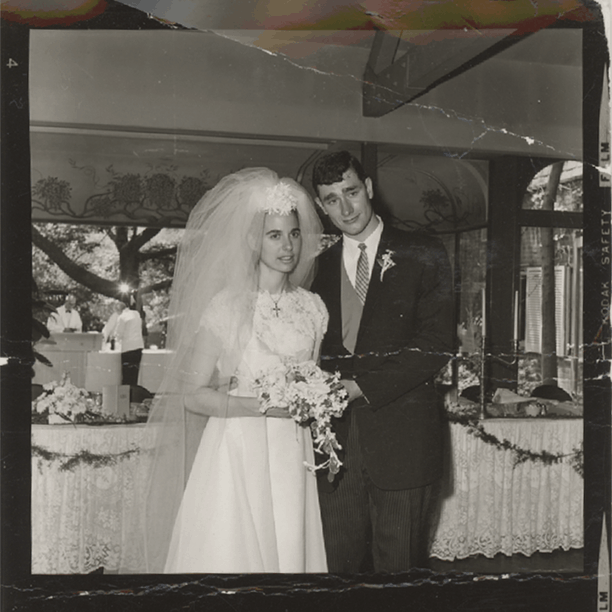 Image Restoration Services
We can help you save images you bring to us damaged by the passage of time, poor storage conditions or rough handling.
A thorough assessment of the condition of your original media will allow us to provide you an accurate estimate of the level of restoration your images need: Low, Medium or High.
No work is done without your approval.
Find out more about our Image Restoration Services and Pricing

---
Testimonials
"My Mom couldn't wait to see it, so we showed it to her before her party.  She couldn't stop smiling!  She loved all the pictures, music, and the way you artistically put the whole thing together!" Read full testimonial
"Just wanted to say thanks again for putting together such a wonderful memory for our family and friends."
"Todd is a pleasure to work with, a consummate gentleman, and very, very talented."